Two people rescued after boat capsized on Lake Altoona
Sunday, April 16, 2017
Clint Berge | WQOW
Altoona (WQOW) - According to WI DNR Warden Scott Thiede, two people were rescued on Lake Altoona after waves took over their boat Sunday afternoon.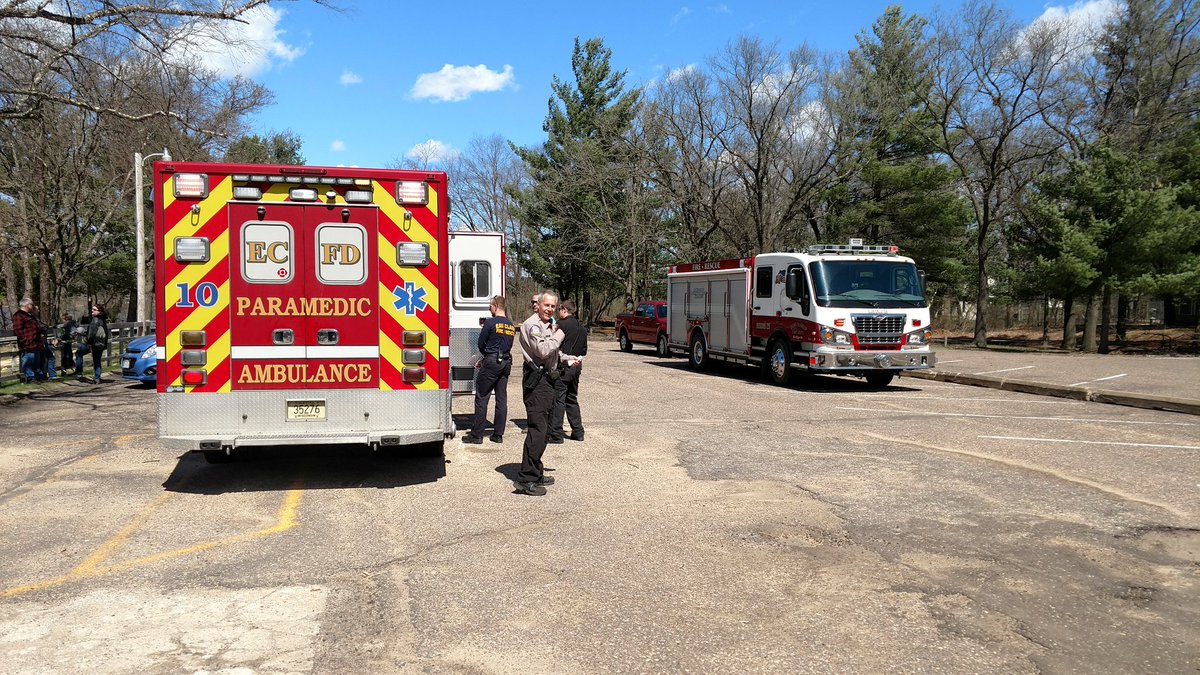 The operator of the boat was Johnny Lowe, and the other person was Frank Scholl. Both men are from Eau Claire.

Thiede said he was on his normal patrol when he noticed an empty boat trailer in the Lake Altoona parking lot, but did not notice a boat on the lake. After further surveying the scene, he noticed the tip of a boat sticking out of the lake with two people in life jackets floating nearby.

Thiede said the boaters were two men, but could not provide any other details, other than they are expected to be okay, thanks to the fact they had life jackets with them on the boat. He said two men spent about 20 minutes in the water before being rescued. Thiede said the water temperature was 50 degrees which leaves the men at risk for hypothermia. Their exact conditions are unknown.

"The boat went down fast, they put on life jackets fast and it's because of those life jackets they are alive," Thiede said. "It's very cold conditions out there, but they are doing well. They are very grateful they had life jackets on."

Both men were transported by ambulance.

Now, it will be up to the boaters to retrieve the boat from the lake within 30 days according to state law. That statute says:
"Under s. 287.81, Wis. Stats. (the Littering statute), there is a 30-day removal timetable for vehicles that are in the waters
of the state. The definition of vehicle, as used in the littering statute, does not include snowmobiles. This section of the
statute requires removal of aircraft also. The statute does not specify that the person responsible has to be the owner,
though this would be the most culpable person. It is possible that the operator of the vehicle, boat or ATV could be the
responsible person for removal."