How to give input on area hot topics without attending meetings
Thursday, November 9, 2017
Camille Walter | WQOW
Altoona (WQOW) - Eau Claire County (WQOW) - You now have a new way to make your voice heard about issues in the Chippewa Valley, without having to leave your house.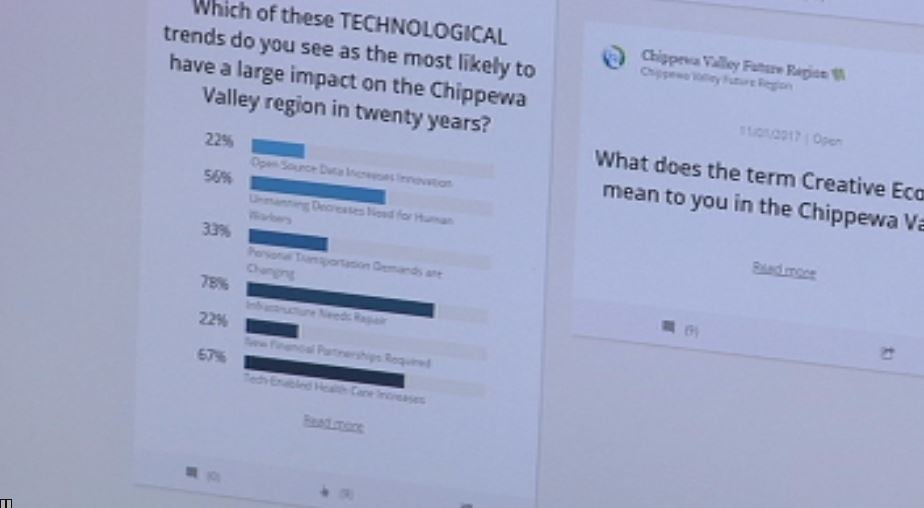 The City of Altoona, City of Eau Claire and Eau Claire County are pairing up to test the website Polco. Polco lets residents create a login and vote on community issues and topics through online surveys.
Poll answers remain anonymous, unless the user wants their name to be known.
Altoona City Planner, Joshua Clements, said he hopes the website gets more people to weigh in on important issues in the Chippewa Valley.
"As a municipality, we're always looking for more effective ways to engage people in governance," Clements said. "We're trying to use newer technologies to reduce the friction for engagement, because showing up to a public meeting takes a lot more time, and it may or may not be the issue you actually cared about,."
City officials can see a user's city, to know where the comments and answers are coming from in their community.
The site is up and running, and city administrators plan on changing the survey questions for users every two weeks.
You can create your account through a username and password, or by using your Facebook login.