New technology hopes to alert Chippewa Valley residents in emergencies
Thursday, March 1, 2018
Camille Walter | WQOW
Eau Claire (WQOW) - - Residents in Eau Claire County are going to be able to receive emergency alerts in the Chippewa Valley faster than ever thanks to a new push alert system local emergency authorities have launched.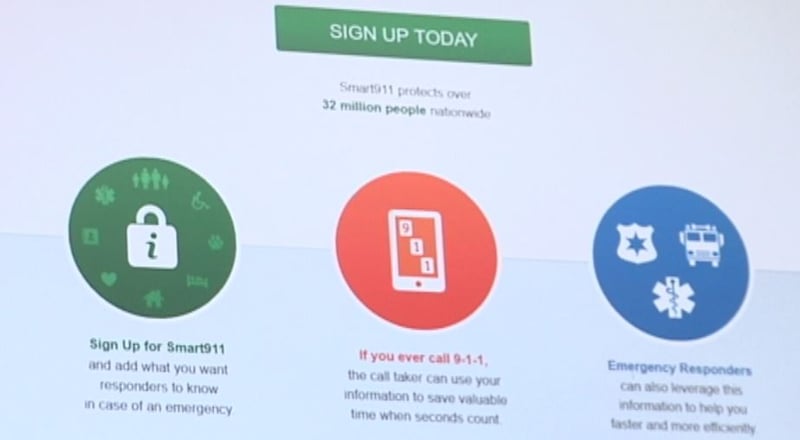 In partnership with the Eau Claire Police Department, Eau Claire County Emergency Management and Altoona Police Department, you can now sign up for immediate notifications through a website called Smart911.com.
Users will be able to receive texts, calls and e-mails from law enforcement as soon as authorities believe they need to alert the community during a crisis.

Some instances the push alert would be utilized would include circumstances like hazardous weather, a major accident or a mass threat like an active school shooter.
On Wednesday night, at the Altoona town hall meeting, Chief Jesse James explained to parents about this new technology and why it's becoming available. Tyler Esh, Eau Claire County Emergency Management Coordinator told News 18, active shooting threats, or situations where people need to take shelter are exactly why this new communication tool is becoming available.
Esh hopes it helps notify more people with more immediacy. Instead of checking a website or social media page, users will immediately get the notification as soon as information becomes available.
"It would be used to maybe push out a message to parents to say hey we're responding to an active shooter incident at the Altoona High School, and at the incident commander's discretion maybe parents should go to x,y,z location to be re-unified with their children and their students," Esh said.
Esh added this alert system would have been an excellent tool to use during the RCU bank incident that happened a few weeks ago. He hopes the tool will be beneficial during future emergencies.
Officials will be able to pin-point and geo-tag the exact spot where the emergency is happening to inform people around that immediate area first.
For more information on how you can sign up for the alert system visit the Smart911.com website here.