Historic steam locomotive to stop in Altoona
Thursday, June 13, 2019
Leader-Telegram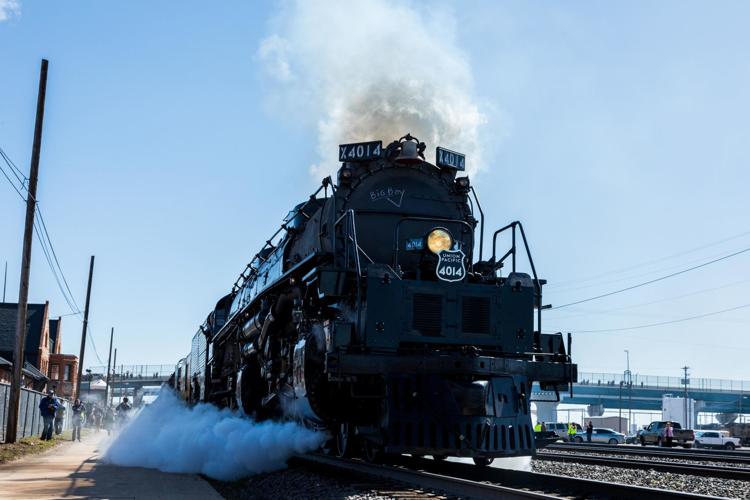 The world's largest steam locomotive is scheduled to make a stop next month in Altoona as part of Union Pacific's 150th anniversary celebration of the transcontinental railroad.
Big Boy No. 4014 is slated to arrive at 1 p.m. on July 23 in Altoona on the train tracks along the 1400 block of Spooner Avenue as part of its tour through the Midwest.
From 2 to 5 p.m., the locomotive will be on public display so people can walk around it and take photographs. Visitors can also tour the Experience the Union Pacific Rail Car - a traveling exhibit showing the company's history and technology - during those hours.
The train is scheduled to depart at 8 a.m. on July 24 from Altoona.
While there will be brief "whistle-stops" in Superior, Baldwin, Merrillan, Warrents, Adams, Friesland and Butler, the only Wisconsin city where the locomotive is scheduled for a longer stay for public display is Altoona, according to Union Pacific's schedule.
The Union Pacific website does note that due to the dynamic nature of railroad operations, the steam locomotive's scheduled stops are subject to change. Updates to the locomotive's schedule are available at upsteam.com.
There were 25 Big Boys built exclusively for Union Pacific with the first delivered in 1941, according to a news release. Of the eight still in existence, No. 4014 is the only operating one and it has recently undergone two years of restoration work.