Fairfax Street Project Notice: Virtual Public Involvement Meeting
Thursday, April 7, 2022
Ross Johnson, P.E. | CBS Squared Inc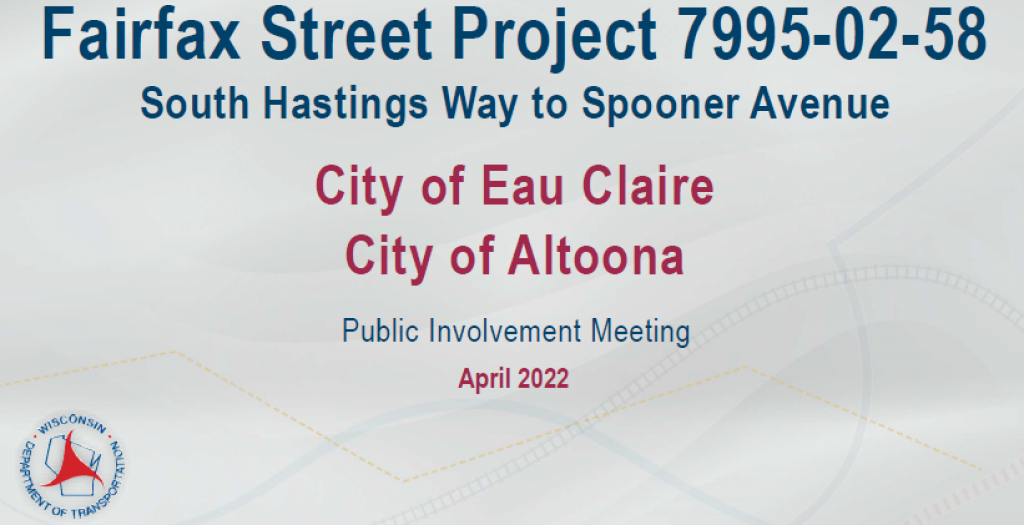 The City of Eau Claire and City of Altoona invite public comment on the proposed improvement of Fairfax Street, beginning at South Hastings Way and ending at Spooner Avenue. The project would include potential impacts to properties along Fairfax Street. The project is scheduled for construction in 2023.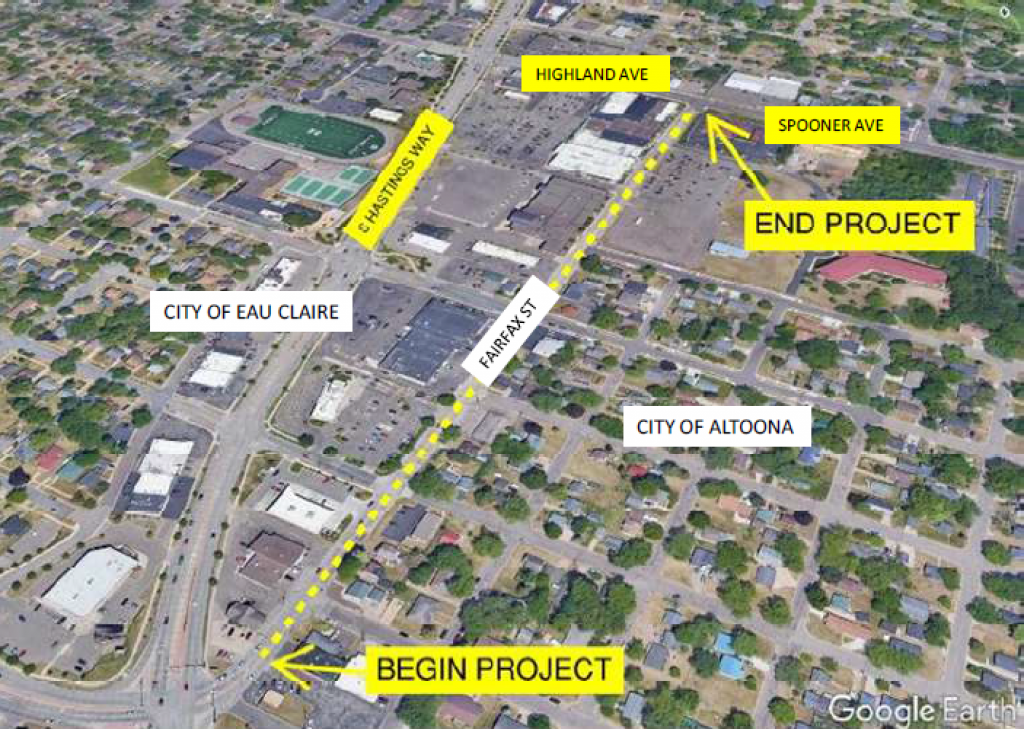 The public is invited to view a presentation and offer any questions or concerns about the proposed project and its potential impacts. Click on the links below.
PUBLIC COMMENT click here >> please submit by May 6, 2022. Thank you.
Please contact Leah Ness PE, PTOE Deputy City Engineer at (715) 839-4934 or Leah.Ness@EauclaireWi.gov if written or verbal language translation is desired for the presentation and exhibits.
Please contact Ross Johnson PE, of CBS Squared, Inc. at (715) 861-2236 or rjohnson@cbssquaredinc.com if project information and exhibits should be provided to persons interested in the project but unable to access the online presentation.