Altoona Fire Department uses grant to purchase new equipment
Thursday, September 7, 2023
WEAU Staff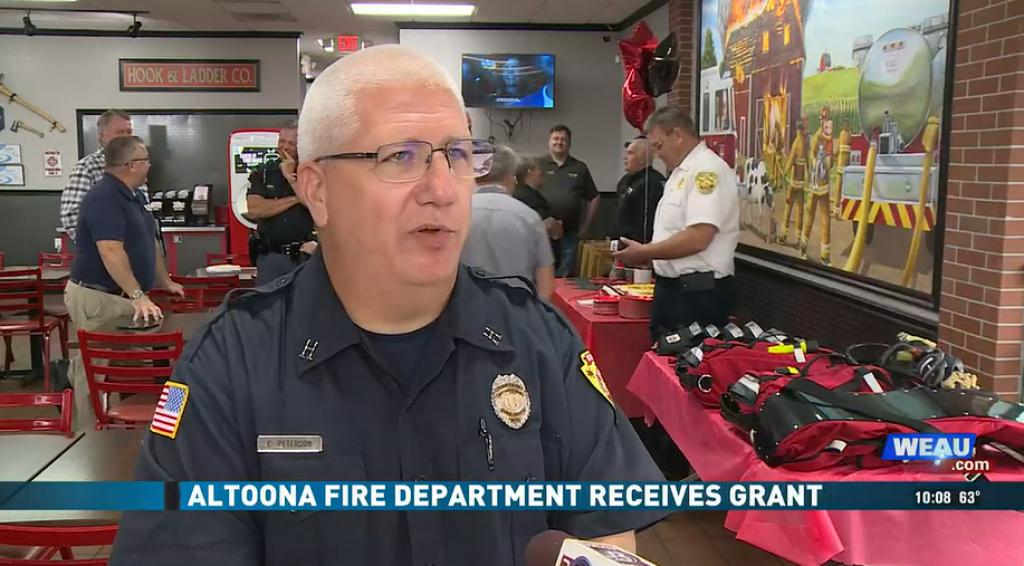 EAU CLAIRE, Wis. (WEAU) - A grant from a nationwide restaurant chain is helping the Altoona Fire Department better serve the community.
The fire department recently received a $33,650 grant from the Firehouse Subs Public Safety Foundation, which has been awarded to fire departments across the country for the last 17 years.
Altoona used the money to buy 10 MSA breathing hose kits, four MSA thermal imaging cameras, and two MSA G1 RIT system bags with cylinders, all of which officials say fulfill critical needs within the department.
"It gives us more tools, it's more tools that we wouldn't have if it wasn't for the foundation supporting us," Captain Chad Peterson said. "It gives us more life saving equipment, so if a person were to be trapped, we could go in and help them."
The new equipment was showcased for the community at the Firehouse Subs in Eau Claire Wednesday.
Captain Peterson says this is the second grant they have received from Firehouse, with the first one coming back in 2021.
Copyright 2023 WEAU. All rights reserved.