'Scraposaurus' exhibit lines Galloway Street, River Prairie with metal dinosaurs
Wednesday, May 3, 2023
Kristen Shill | WQOW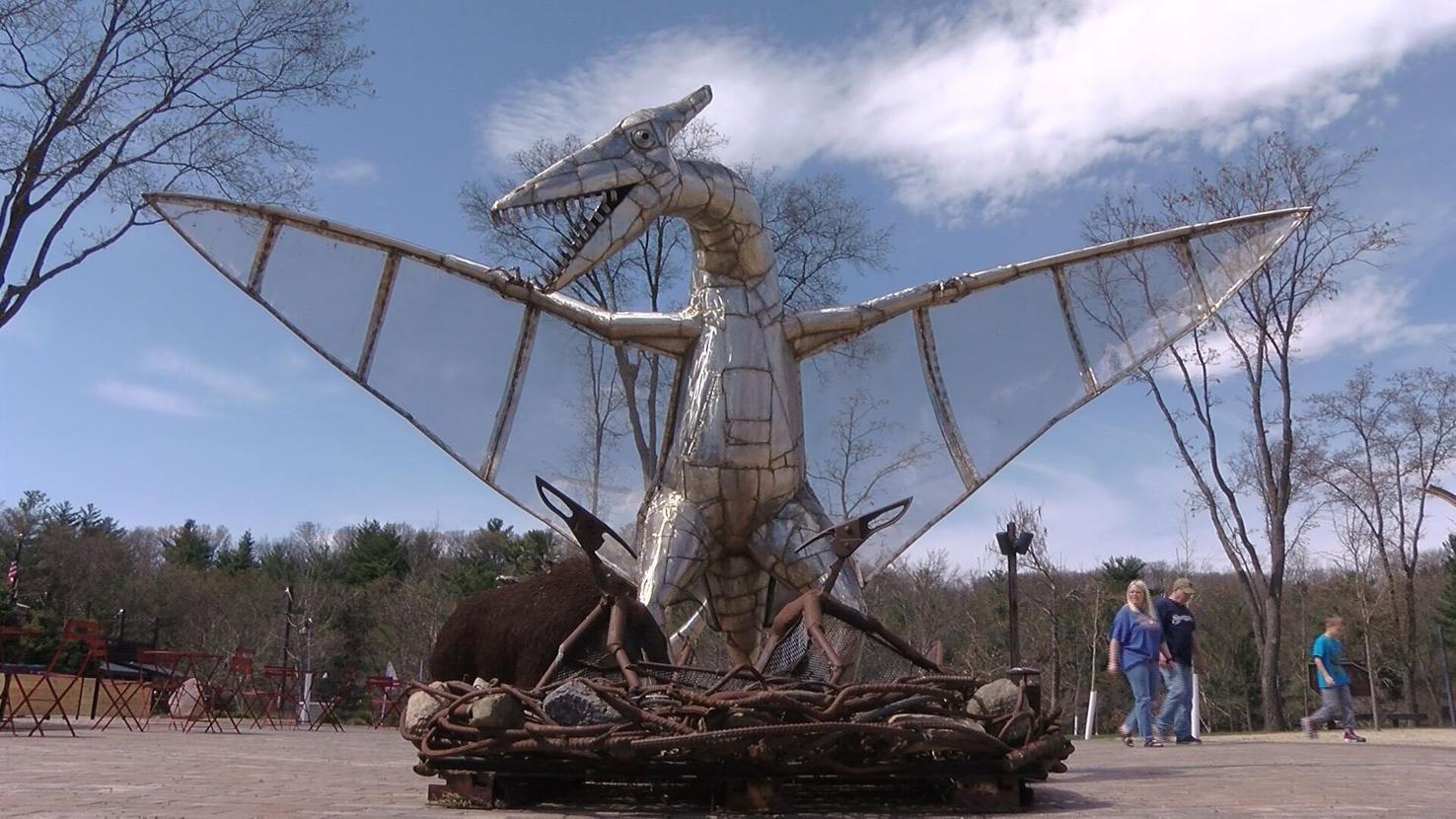 EAU CLAIRE (WQOW) - This year's downtown sculpture tour is coming in with a roar.
Fourteen new sculptures were installed in Eau Claire, and they have something in common: they are all dinosaurs.
The dinosaur sculptures are adorning Galloway Street by Banbury Place, running all the way to River Prairie in Altoona. Six sculptures live in the park there now, although we're told you'll have to look to find them.
Organizers say the art pieces are part of the traveling "Scraposaurus" exhibit by Dale Lewis of Hastings, Minnesota.
There are a few that go together as a pollinator exhibit. They're bee sculptures and they'll be by planter boxes with bee friendly plants in them. A couple of other sculptures are made from rubber tires.
It's all part of the 2023 Eau Claire Sculpture Tour. The rest of the tour sculptures will be put in place on May 18.
When completed, there will be 150 art pieces, making it the largest rotating sculpture tour in the nation. If you like one of them, they are for sale.